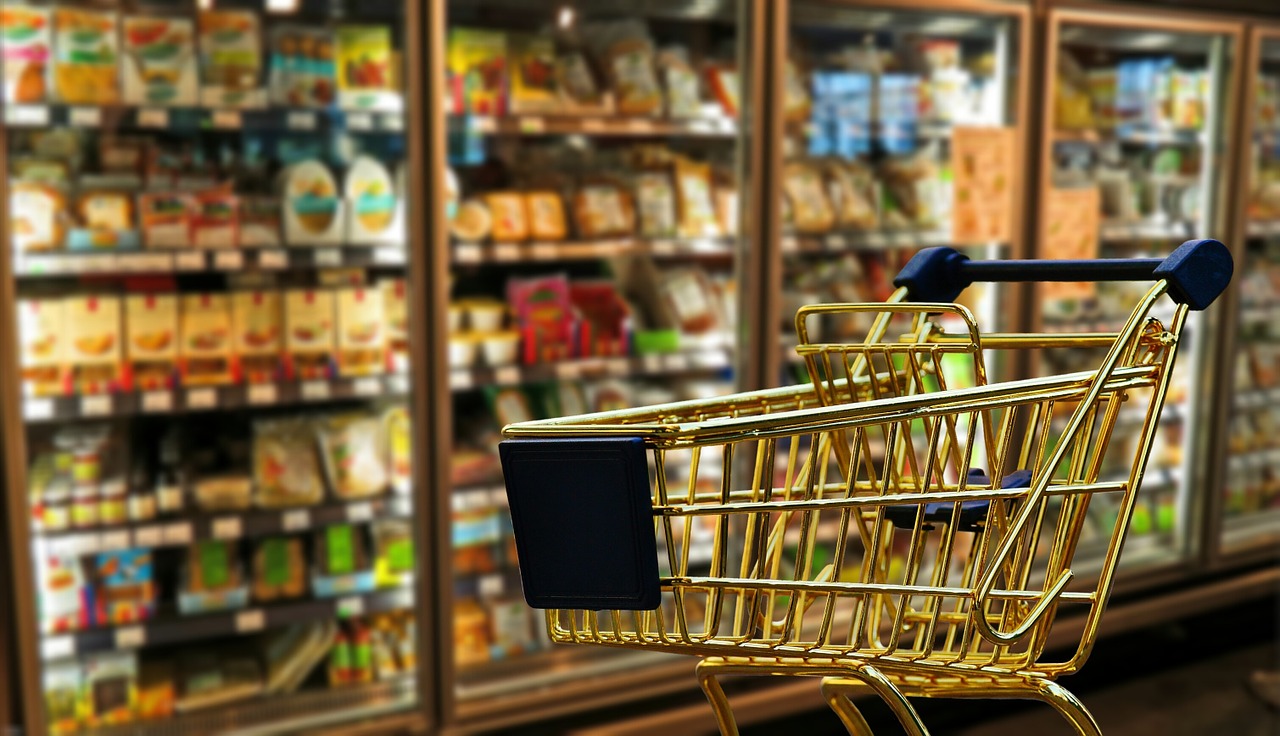 With a wealthy population of almost 83 million people, Germany is comfortably the EU's largest food and beverage retail market. No wonder then that getting a product listed by a German supermarket is an attractive prospect for so many international manufacturers.
Read on to learn about the state of food retail in Germany, barriers to entering the market, and how to get your product in front of supermarket buyers.
What is the state of the German food retail market?
As an extremely mature market, revenues are on a steady – rather than rapid – upward trajectory, with an average annual growth rate of 1% in the three years to 2018.
Growth may be moderate, but the sheer size of the market makes it an attractive prospect to overseas food manufacturers. The total value of the market climbed to $230 billion in 2017; in the same year, grocery imports stood at $103 billion.
Who are the main players in Germany's supermarket space?
The grocery retail space is dominated by five main players, listed here in descending order of market share:
Edeka Group

Rewe Group

Schwarz Group

Aldi Group

Metro Group
Combined, these brands account for approximately three-quarters of the German food retail market.
The challenges of selling to German supermarkets
Germany's food retail market presents several challenges to consider before attempting to pitch your product to German supermarkets.
Chief among these is the traditional price-sensitivity of the country's consumers. German citizens spend under 11% of their income on food and drink, one of the lowest proportions in the world, according to the US Department of Agriculture.
Combined with high competition between supermarkets and discounters, this has resulted in low food prices with narrow profit margins. To counter this, retailers have placed greater focus on premium, higher-margin products, which are becoming increasingly popular with consumers.
Three strategies for entering the German food retail space
Unfortunately, persuading a German supermarket to sell your product is more complicated than simply arriving at head office and hoping their head buyer agrees to see you. Improve your chances by following these tried-and-tested strategies:
1.
Develop a strong marketing plan
Before you reach out to retailers, it's vital that you develop a watertight marketing plan. Your proposal should incorporate the following details:
Performance of your product to date – where is it available and how much have you sold?

What are the wholesale and recommended retail prices of your product?

How much demand for your product exists within the German market?

What steps will you take to meet increases in demand?
2. Align your product with market trends
It's important to be aware of trends within the German food retail space before pitching to supermarkets.
Consumer preferences change over time, but recent years have seen a growing shift toward healthier and environmentally-friendly food, including "free-from" products. For instance, sales of organic food climbed from €8.17 billion to €10.91 billion between 2014 and 2018.
If your product can be aligned with an existing – and growing – trend, this improves your chances of getting listed.
3. Target smaller operators before chasing the market leaders
Three distinct "tiers" of buyer exist within the market:
National head offices:
Products bought by these buyers will likely to be sold in most, if not all, branches of Germany's biggest supermarket chains.
Regional headquarters:

These buyers have responsibility for products sold in the regional subsidiaries of national chains, such as EDEKA Nord (covering northern Germany).



Franchise owners:

The "

Big Five

" supermarket chains operate franchise agreements with owners of individual stores. It's not unusual for franchisees to own a dozen or more stores, giving them significant clout as buyers.
Naturally, it's tempting to go straight to the top. But you're more likely to enjoy success by starting with the franchise owners, gauging demand for your product, and using this information to attract buyers higher up the chain.
Need some help getting your product picked up by German supermarkets? We specialize in creating value for international clients looking to do business in Germany. Contact us to find out how we can help you.