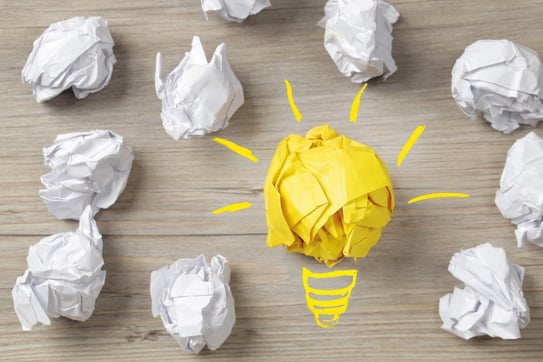 The most important challenge a marketing executive must face is to determine the most effective mix for quality leads at the lowest possible cost. Lead generation has become a major activity of marketing departments and responsibility in this aspect increases as the company starts growing.
While it is true that knowledge of each product and market are essential for decision-making on the most appropriate demand generation activities, knowledge about effective marketing techniques is also a critical requirement and unfortunately often a subject of neglect.
Here we present the most common mistakes that have been on the rise in marketing department's quest for effective lead generation.
Content generation strategy alone is not enough to achieve the success of inbound marketing initiatives.
In addition to complementing this activity with SEO (Search Engine Optimization) and SM (Social Media), it is necessary to segment the content, first. Like those informative, attention grabbing copies that redirect the prospect toward corporate channels (one landing page, for example), or SEO oriented content that is exclusively there for increasing traffic through the organic positioning of keywords. Another type of content would be there to facilitate the link building strategies, like something a prospective lead can subscribe to. Therefore it is important to remember that while content is king, you are only going to do well if you categorize your content by what it is supposed to do.
Emailing campaigns themselves are good, but their use and scope needs to be refined.
Email marketing has been one of the strategies commonly used by companies to generate leads of low cost. However, the decision on its implementation should be taken into due consideration as abusive and indiscriminate use can cause serious image problems among the organizations that employ such tactics. A person that is receiving 10 emails from a particular entity is much more likely to spam and/or unsubscribe from the mailing list. In consequence, a lead is lost. Therefore email marketing needs to be properly analyzed. Some variables that increase its effectiveness are: proper segmentation and database debugging, the appropriate definition of the processes of lead nurturing and lead scoring, careful planning of both the geographical location and the content sent there and appropriate choices for measurement and management tools. Many organizations focus exclusively on how to feed new email addresses to their databases, neglecting the other aspects that make for an increased conversion rate.
Online marketing offers plenty of options, but choosing the best is an art that few master.
More and more B2B business organizations are interested in marketing activities that generate leads online. Among the most common alternatives include retargeting actions, campaigns under RTB (Real Time Bidding) model, displays ads campaigns, CPL affiliate networks, and social media ads, among many others. To get the best out of this plethora of choices you need to analyze results. Start with any of the modes of lead generation listed above with small investments and then start calculating the lead price. Once done, it may be appropriate to compare the cost and quality of leads generated through further work. Finally, you can go for a lead program that is most cost-effective.
---