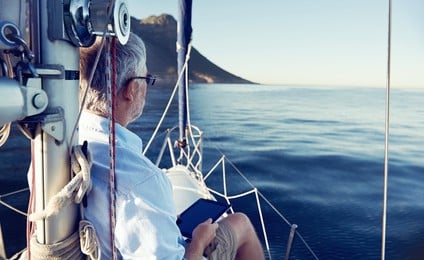 Professional onboarding of new employees is the exact opposite of the (in)famous "leap of faith" that supposedly is good for each new employee. Onboarding should be more than an accurate enrollment in the area of operations and the setting of individual targets.
Onboarding is more of a long process which sometimes even can take several months. The onboarding program or process should aim to integrate new employees as – actual - people in the company and thus to raise productivity and add value to the company in long term.
The term 'Onboarding' leans not out of no reason to ship- or air travel.
Let's explain it by a metaphor: It's finally the point where you go on vacation. You get full of motivation and anticipation towards the holiday to the airport. But it's a new airport you haven't been to before and you need some time for the orientation – you need help.
But what if, there is no friendly lady at check-in, no signs that point the way to your boarding gate, nothing? Furthermore, you are finally on the plane. There is no crew, no safety instructions, no service.
It takes things to feel welcome, to guide you the way, and to feel safe. This security is the freedom that allows employees to look forward and to get the best out of its qualities.
---