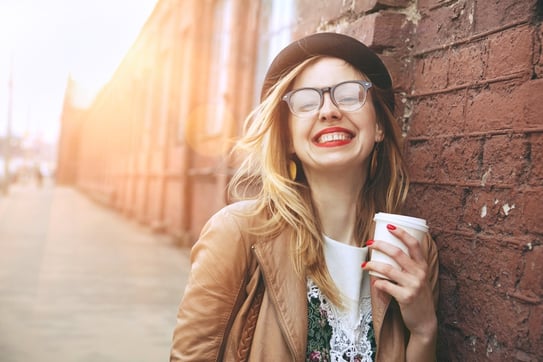 Maintaining a stable and motivated workforce is one of the main axes for the productivity of any company so that it can achieve its desired levels of success. And all companies want to have the best workers in the profiles they require in their organization. But then the question arises as to how to attract talent to the company in today's saturated job market, and how to make the jobs more appealing to potential applicants?

On the one hand, the company has to put up a job requirement that appeals to plaintiffs when there is a vacancy. However, it cannot be just be an economic bid for the minimum wage for that position, but the company has to try to turn around and sell to potential employees as to what other benefits that such a position entails. They may be social benefits, working hours, job stability, type of contract or a promise of future growth within the organization. In short, in order to attract the best talent, the company should offer more than just a job – a professional project that is exciting to the career ambitions of professionals.
Now let us briefly look at how to attract and retain talent within an organization.
How to attract talent
Perhaps one of the first points the company has to start practicing is the branding for its employees. Often much importance is given to the issues of a generating a customer-facing brand, but internal mechanisms are neglected. Selling a company that cares for its staff, where workers are treated as an important asset is the first step to begin to be valued by candidates as a good organization to work with. Nowadays websites like GlassDoor make it exceedingly easy for potential employees to look at an organization's employee culture from within. Thus aiding in making an important decision regarding whether to apply to company or not.
In addition, not only does a company has to have a viable job offer, but it is equally necessary to create a value proposition. That this is a job offer where candidates can gain more experience, take responsibility and develop their talent without having to be subject to a rigid structure in decision-making. Some independence is often what many such workers need when accepting an offer.
Beyond the oft-used tangible benefits characteristics like a company car, cellphone or laptop, the organization can also offer other perks such as access to private vehicle parking in the company's premises, a nursery, and gift cards. These types of compensation are very appreciated by workers within the company. Furthermore, the company can offer other benefits that reflect a good working environment, such as rest rooms with playgrounds to avoid work stress, office area to have a coffee without going to a coffee shop, etc.
Finally, if an organization wants to attract talent then it should always be willing to recruit employees, regardless of when a vacancy arises. If the company has the opportunity to incorporate an employee who they believe will be an important asset for the organization, then they need to grasp it. A decision would then have to be made regarding changes in the work template of the organization – that whether a vacancy is made or the new employee is inducted as an addition to the existing workforce. This approach of recruitment without vacancies is adopted by many multinationals which ask for potential employee's curriculum vitae on their Careers webpages even when they don't have an open position. This allows their human resource department to be always in the robust search for employees that can be well-integrated into company's workforce.
How to keep talent within the organization
In years gone by, companies retained talent by following the simple formula of job security in combination with good salaries. However, as the job markets get increasingly competitive, this formula has become redundant. For instance, by 2030 75% of the workforce will be millennials who are much more difficult to maintain within an organization if they are not satisfied with their jobs. Therefore the need arises, to find other ways to supplement the wages and job security formula for talent retention.
One of the most important benefit that can be offered for talent retention is the reconciliation of personal and family life. Flexibility in the hours of entry and exit, allowing of working from home at specific times or an attractive schedule are some of the points that help swing many candidates' loyalties. Besides the obvious retention benefit, these measures will enhance employee productivity within the company since their focus on work is improved as they spend less time worrying about their familial obligations.
In addition, the amount of independence and autonomy offered to employees in managing their responsibilities is another aspect that can help in making a job too attractive to give up. Thus, employees should be allowed freedom constrained within organizational guidelines with regards to their job. This reduces stress that arises from the sweatshop mentality, when rigid workflow comes from the top and employees are forced to complete it without any say.
Finally, it is important to detect internal potential regarding workers within the organization. Putting the best workers in key positions is the first step for talented employees to not end up leaving our company.
---