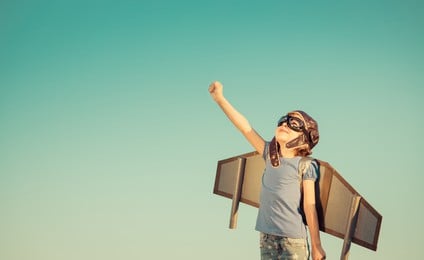 Finding a good candidate out of a pool of applicants isn't hard. It is the quest for qualified applicants that can be cumbersome. The Human Resource department might be working for all it's worth but your company still might lack quality applicants that fulfill your job posting's requirement in both skill-set and work ethic. In this scenario you need to focus on the optimization of your company's recruiting efforts and job listings. Here are some ways to do that.
Go for recent graduates
Partnering with colleges and universities gives your company a great opportunity to snare fresh talent even before it assimilates into the professional workforce. While this sort of partnering is great if you want to attend the on-campus job fair but a more effective way of doing this is by offering internships. An internship presents a potential graduate a hands-on view of your corporate culture and work environment. If they are impressed with what they see then they will be looking to apply for the first relevant job opening they see from your company's end.
Search Engine Optimization
Search Engine Optimization (SEO) is a buzzword among online marketers for agood portion of this decade and for all the right reasons. This technical art deals with the optimization of your post in the wake of search engines, like Google, so that when a user searches for a certain keyword your web page comes at the top of the pile. And research has shown that 67% of potential job-seekers resort to search engines to browse for jobs fulfilling their expectations. Therefore it becomes imperative to work on driving traffic to your job listings through the use of viable keywords. This way you ensure that a large pool of candidates views your job opening from across the globe and you get the best of the talent on offer.
Online Communities
If you are on the hunt for specialized talent, online communities offer a great avenue to explore. For instance, if you are looking for a computer programmer then thriving coding forums like StackExchange, GitHub, Overclockers and Tom's Hardware are great places to post your job opening at. Such forums ensure that your listing is viewed by the talent that has the skills to meet your specified requirements.
Social Listings
In today's technologically progressing world, social networks have become the bread-and-butter of conducting interactions online. And these interactions are not limited to social ones, recruiters are increasingly looking towards social networks to hire candidates that best fit their required profile. For this reason, LinkedIn has become a preeminent force on the World Wide Web in this regard. According to recent estimates, close to 230 million of the world's professional workforce has accounts on LinkedIn. Therefore it is crucial that you maintain an active LinkedIn page of your company that has all the newest job openings listed on it. Furthermore, you can also employ social recruiting tools on various social networking forums and websites. These tools take the burdensome task of scanning user profiles away from you and crawl these social profiles themselves, looking for skill sets and contact information that you have specified as shortlisting criteria.
---