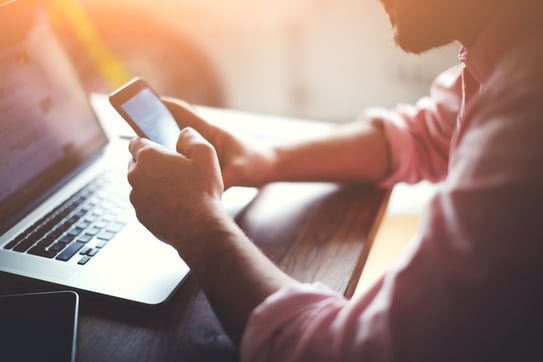 Since the inception of social media, the very fabric of online interaction, and internet as a whole has changed. Each of the social media websites boasts of billions of page views on a daily basis. Such reach and activity on these platforms has made them into havens for social media marketing. Here are some of the top reasons why your business should have a social media presence.
Connect with your customers
Social media helps you immensely in learning about your customers, and connecting with a wider audience to increase demand generation. Furthermore, the ability to see analytics for various posts, tweets and pages aid you understanding where your real consumer base lies. Not to mention the comments and tweets of your audience are going to provide you with almost instant feedback on your business decisions.
Real-time customer care
Social media works at breakneck speed. It is this speed that can help you serve your customers faster than ever. If you are involved in social media marketing, you will notice that your consumers are going to come to your Facebook page or Twitter account with their problems, more often they contact customer support on your consumer website. This is because of the instant nature of life on social media. They know their request or feedback is going to gain better exposure on your brand's social media page and might just be solved quicker. Therefore having a customer support presence on social media is going to help you immensely in retaining customers and getting new ones.
Increase your reach
Hiring a social media marketing firm or an online PR agency is going to help you immensely in growing demand generation for your product and service. These companies specialize in what they do and are going to churn out new content for your social media profile every day. This in turn would free up valuable resources of your company to employ elsewhere and allow you to increase your fan base and online presence through daily online interactions.
Build up brand loyalty
According to a study conducted by the Texas Tech University, companies who are involved in social media marketing and maintain a healthy online presence have consumers who are highly loyal to them. This makes sense because the consumers think that they are cared about because the brand is interacting with them. Furthermore, in another report published by Convince & Convert it was found that 53% Americans who follow brands on social media exhibit increased loyalty to them.
Grow web traffic
Every new network you add to your social media marketing profile is another source for your company's website to get traffic from. Without social media, your web traffic would only be restricted to individuals who already know about your brand. Whereas each post, each tweet, each picture and each video you put up on social media provides an additional route to your website. And increased web traffic means increased leads which can lead to better consumer conversions.
In conclusion, investing in your social media presence is probably going to be one of the most prudent decisions you make as a business-owner because social media marketing is the way to go if you need to make your business more consumer-friendly and better marketed.
---