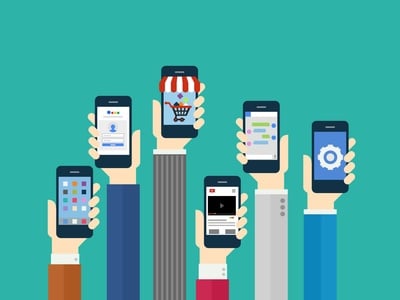 Due to the fast paced development in technology, everything indeed is changing. Everyone's lifestyle encompasses the use of several media for the purpose of communication, education, entertainment or employment. In terms of the literary industry, there is a rampant increase of hybrid novels. This form incorporates photographs, hypertext, and other technological breakthroughs such as QR codes, etc.
The reception of this new kind of reading experience varies across culture, gender, interest and many more social and demographic dimensions. However, if one considers the rationale of the authors and publishers behind this remarkable innovation, it is indeed a tedious job. This refers to work on the content and also the efforts of filming videos or even programming QR codes.
Transmedia storytelling can be considered a courageous attempt to offer something new to the literary industry and to the readership at large. Due to the novelty that it offers, it heightens the publicity of a literary work that is essential for marketing purposes for the publisher. In addition, it also attracts the attention of the younger generation. This kind of literature pushes the readers to not just rely on their own imagination but instead use the technology to make the story more vivid, visual and real.
Considering this premise, how can business companies apply transmedia storytelling to their own publicity campaign materials or even advertisements? As simple as making a brave and creative shift in designing one's business card can be considered as indeed remarkable and innovative. Business cards definitely create the first impression. It does not only contains the person or company's information but most likely in an event such as networking, this paves way to an implicit introduction of how your company can offer something different. Various companies embed QR codes in their business cards or publicity materials. When one scans the code, one can be directly linked to their website or company video. Some also use various materials aside from normal paper to give a certain look and texture to their cards.
Applying transmedia elements today is indeed a challenge because one might be quite hesitant at first to convey the company's information in an unconventional way. It is hard work but it is worth it specially if you want to compete in the market today.
Going beyond your business card, Consulting House will help you to analyze your market and gather specific information to assist you to make your business more successful and indeed progressive. Stagnant is not in our vocabulary. We will help you to grow and think of remarkable campaigns that will leave lasting and good impression about your company.
---