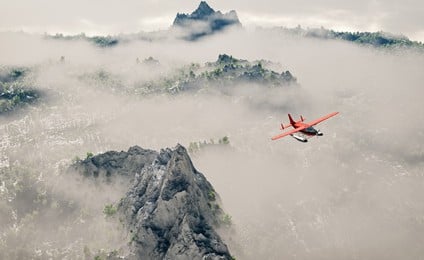 Germany is one of the main economic hubs of Europe, and its cultural significance for being an ideal place to do business in allows for many international firms to set up offices or subsidiaries in the country. However, incorporating a business in Germany can be a tricky affair because there are a lot of nuanced variances among various types of companies operating there.
Here is a simple breakdown of the two most common types of companies in Germany. However, advice from a professional party with respect to suitable business structure in the country is highly recommended if you are looking towards establishing a corporate entity in Germany.
Gesellschaft mit beschränkter Haftung (GmbH)
A Gesellschaft mit beschränkter Haftung is the German equivalent of a limited liability company (LLC). It is by far the most prevalent company setup. Under GmbH shareholders bear no responsibility with regards to the debt of the associated company.
A GmbH company can be set up by only one person with a minimum upfront share capital of 25,000 euros. There also has to be a notarized agreement between the various shareholders. After these initial requirements are met, the company is legally incorporated in Germany with its entry into Handelsregister – the country's Commercial Register.
Another important requirement for a GmbH entity is the appointment of one or more Geschäftsführer, or managing directors, that serve to represent the company on public and private forums. They may or may not be shareholders of the company.
Finally, a GmbH company cannot have its shares listed on the stock exchange as they are not contained in a certificate. The only way of transferring shares is through adequately notarized documents.
Aktiengesellschaft (AG)
An Aktiengesellschaft (AG) is the German variant of a corporation or a joint stock company. Unlike a GmBH, which can be set up by one person, the establishment of an AG entity requires at least 5 stakeholders. The minimum upfront share capital is also twice that of a GmBH, at 50,000 euros.
The initial requirement for the setting up of an AG company is the presence of attested articles of association. The attestation process can be undertaken by a public notary or court. After this is done, the company can be granted entry to the Commercial Register and begin to operate as a business entity.
In contrast to a GmbH, an AG entity can put up its shares on the stock market through an initial public offering (IPO). Though this is entirely upon the discretion of the company's member and is not a requirement.
The structure of an AG company must include a Vorstand (managing board) and Aufsichtsrat (supervisory board) working in tandem. The Vorstand is empowered to make decision regarding the day-to-day affairs of the company while being answerable to the Aufsichtsrat for its decisions.
In conclusion, these are the two main types of business entities operating in Germany. It cannot be stressed enough that this article is not exhaustive and there are several other types of companies working in the country – like Kommanditgesellschaft (Limited partnership), Töchtergesellschaft (subsidiary), and likes. A professional consultant is in a better place to guide you in the differences among the rest of these entities.
---